Jazz Samples: 10 Royalty-Free Jazz Sample Packs You (Probably) Haven't Heard Before
If you're looking for some new and exciting jazz samples to add to your music production library, look no further. In this post I'm going to share 10 of the most unique and royalty-free jazz sample packs available online.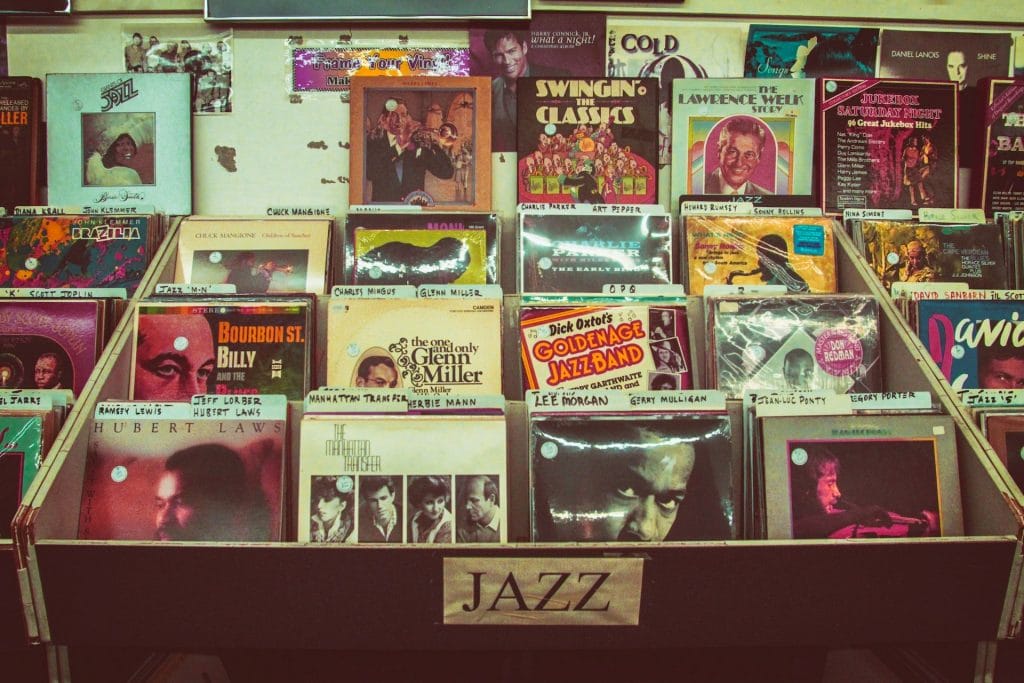 Before you continue, check out Sampling Essentials for a complete guide to sampling. It shows you the fundamental skills you'll need to flip any sample in less time.
Let's continue…
Jazz is an American musical art form with a rich history rooted in African American culture. From swing to modern experimental fusion, there are countless styles to explore and discover.
Nowadays with digital music software it's easier than ever to sample Jazz music created by professionals from across the globe.
In this blog post, I am going to highlight 10 of my favorite jazz sample packs with creative sounds you (probably) haven't heard before that will help take your compositions in a spontaneous direction.
What are Jazz Samples?
Jazz samples are recordings of a variety of instruments and sounds used in jazz music. From drums to piano, brass instruments to strings, these samples can be used by music producers and sound engineers to create unique arrangements and backdrops for their own compositions.
There are many different types of jazz samples available, from funk, soul, and blues to swing and bebop. Notable hip hop producers like DJ Premier, Kanye West, and Dr. Dre have all used jazz samples to give their work a unique flavor.
There are several places where one can find royalty-free jazz samples online. Some are sourced from professional libraries while others are creative efforts by independent musicians. The samples range in length from a few seconds to full multi-measure phrases, allowing for more flexibility in sample selection and arrangement.
It is important to note that many of these sample packs require purchase to use them commercially; however, some can be downloaded as royalty free or free with an attribution license. When selecting which third party sample library you will use make sure you read the terms of service before using.
Notable Hip Hop Producers That Use Jazz Samples
Hip hop producers have been using jazz samples in their music since the late 80s, and they continue to do so today.
Many of the genre's most successful producers – such as Pete Rock, 9th Wonder and J Dilla to name a few – have used samples from classic Jazz records to build iconic beats.
Not only have these producers pushed forward the sound of hip hop, but they've also kept Jazz alive and well today. And it's not just the big names – many new and upcoming producers are finding success by incorporating jazz elements into their sound.
Whether you're looking for smooth grooves or a bit of funk, adding jazz samples can bring your beats alive. So don't be afraid to take inspiration from these artists.
Now let's take a look at some of the best royalty free Jazz samples available today.
Best Royalty Free Jazz Samples
Unless you make music for yourself, or you want to clear samples, I suggest using royalty free Jazz samples for your beats.
Royalty free jazz samples are available online, allowing you to add some of the same flavors that legendary jazz artists like Louis Armstrong and Duke Ellington brought into their music. From ragtime and swing to bebop, these samples capture all of the improvisation, syncopated rhythms and complex harmonies of jazz music.
Listen to the previews from the sample packs below to find some incredible samples that will bring life to your beats.
Midnight Jazz Train
Midnight Jazz Train encompasses a range of classical and contemporary jazz composition from expert musicians, including swinging drums, solo guitars, piano melodies, sultry horns and grooving bass. There is 4.5 GB of material (2.06 GB of original WAV content), designed to provide creativity for various projects.
Soul Jazz
Soul Jazz is a popular genre that developed in the 1960s, incorporating elements of Jazz, Soul and R&B. Artists such Ramsey Lewis and Herbie Hancock played a key role in shaping the sound. The groovin' style of music is still heard today and reflects the boogaloo beat or coffee house vibe of Blue Note Records.
Soul Jazz provides 12 construction kits with 1.75GB of wav data and instruments such live drums, acoustic bass, piano, Rhodes, guitar and more, plus additional live ambient recordings.
Nu Jazz City
Nu Jazz City features construction kits from many genres such as European Nu Jazz, Acid Jazz, 1960s Soul Jazz, 1970s Jazz Rock & Fusion, and Latin Jazz. Musicians on these kits have recorded with renowned artists like Miles Davis, Ron Carter, Maynard Fergusson, Wynton Marsalis, Bill Evans and more.
It includes instruments like acoustic bass, drums, keys, jazz guitar, trumpet, saxophone and others. Fans of either cool or hot jazz can find something they'd enjoy here.
Smooth Jazz 1
Smooth Jazz 1 contains 6 construction kits in its own subdirectories with demo mixes and individual instruments and drum tracks.
The drum kit comprises a mixed stereo loop plus dry versions of kick, snare, hi-hats, toms, overheads and room microphones. Each folder holds an extensive selection of loops that can be mix-and-matched for a complete song or single sample in moments. Loops are easy and intuitive to handle, aiding quick production flow.
All in all, the library offers 708 loops at tempos from 84-120 BPM over 4 GB in size. They are pre-mixed with perfect EQ/compression and expertly recorded using top quality studio equipment for optimal sound quality.
Smooth Jazz 2
Smooth Jazz 2 features 5 song construction kits. Each kit has sub-fold to provide different variation parts and turnarounds, as each with comes with its own demo mix.
Additionally, each kit has individual instrument and drum tracks in dry versions including kicks, snares, hi-hats, toms, overheads and room microphones.
The loops are designed with an easy workflow in mind to maximize productivity while providing high quality studio recordings with EQ and light compression applied. All audio is captured using top notch recording equipment, giving the audio clarity for any genre of production.
Jazz Piano
Jazz Piano is the epitome of classiness, featuring classic comping, catchy top lining, colourful improvisation, and a foundation of bass lines and drums. It was notably performed by a jazz trio with occasional solo additions. The recording used high-quality studio microphones (Neumann TLMs and Neumann SM 2) to provide professional quality sound. There are 1,870 loops across various jazz styles and tempos from 73 BPM – 240 BPM. Separate folders contain overdubs for unique piano melodies and themes. 4.3 GB total size; each loop contains tempo and key information, mixed with EQ and compression applied. 24-Bit/44.1 kHz output for optimised sound quality that can be quickly processed for music production.
Jazz Master – Keys – Craig Milverton
Jazz Masters – Keys is a masterclass of Jazz piano samples.
Weighing in at nearly 3GB this collection features a vast array of musical styles of Jazz piano and Rhodes loops performed in the style of the most influential Jazz Pianists past and present. Produced in top studios, and played by Craig Milverton, you'll have 100% royalty free access to use the sounds in all your upcoming productions.
Rehearsal Room Drums Swing Jazz
Swing Jazz delivers an authentic sound, with its raw and dirty jazz kit recordings. It has a range of tempos; the loops are delivered as drum mixes, groups and solo tracks to be creative with.
With 3.38 GB worth of material, it takes you back to those old school jazz legends. Each drum folder has up to 37 parts varying from intros, verses and chorus etc. The loops are pre-mixed, with perfect EQ and light compression. Quality studio equipment was used to record the sound optimizing it at 24-bit and 44.1 KHz resolution.
You will find a huge selection of different loops that can be worked on quickly, and they also flow well when used individually or jointly for your song's development.
Vintage Rhodes
Vintage Rhodes features royalty free electric piano loops and multi-samples.
The pack was created with A late 70's, 73-key Rhodes MK1, which was carefully refurbished. It was then multi-sampled into classic Neve 1073 preamps for a pure 70's signal path. This created up to six layers of velocity sensitive multi-samples which captured quiet tones to overloaded pickups when forced.
Included in this collection are 300+ loops at tempos from 110 BPM to 127 BPM covering a range of Jazz styles.
Lack of Afro Presents Jazz Crates
Jazz Crates is a modern soul-jazz take on classic hard bop in the spirit of Blue Note' Records. All content is 100% Royalty Free and produced with pride by Lack of Afro and his group, The Jazz Defenders.
This collection includes 1.19GB of content with 240 loops, comprising of live drums, upright piano, fender Rhodes, tenor sax, trumpet, upright bass and more. Six tracks are featured at tempos from 95-136 BPM in a range of keys. These sessions were recorded, mixed and delivered in one take resulting in samples with depth and character. There are 72 Live Drum Loops, 55 Horn Loops, 12 Bass & Drum Combi Loops, 10 Piano Loops, 9 Bass Loops, 3 Bass & Piano Combi Loops and 69 Bonus Mixed Groove Loops – plus 201 Rex2 Files for added convenience.
How to Choose the Right Jazz Samples for Your Beats
When it comes to finding the perfect jazz samples, there are some key factors you'll want to consider:
Know Your Preferences: First and foremost, you need to know your own music preferences in order to select the kind of samples that fit with your sound. Understand what sub-genre you want and quickly narrow down which type of jazz sample will best suit your beats.
Look for Quality Sounds: When looking for jazz sample packs, stick with high-quality recordings. The samples featured in this article have all been produced in high quality recording studios with professional musicians. You can also look for reviews from people who have used their samples or read through the artist's bio before making a purchase if possible.
Try Browsing Online Resources: There are plenty of online resources like Loopmasters where you can search for specific tags related to jazz samples – such as swing, bossa nova, improvisation – and find some great ideas for your productions. You may even be lucky enough to stumble upon some unrefined gems from lesser known but equally talented musicians.
Wrapping Up
Jazz samples have been used in hip hop production since the late 80s, and they continue to be a popular choice for producers today.
Whether it's a soulful chord progression or an intricate drum pattern, jazz samples are a great way to add personality and depth to your beats. So if you're looking for something new and unique for your music production, why not take inspiration from these Jazz musicians? You never know – adding some jazzy elements could give your track just the extra spark it needs.
Avoid This Common Mistake…
The last thing to remember is this:
You can learn all the skills, tactics, and tools in the world…
But nothing will save your beats if you choose the wrong samples.
Too many producers struggle because their sample collection is limited. This causes them to force sounds and tactics that don't work.
Check out Sample Quest for strategies you can use to uncover unique samples online.
These tactics are perfect for producers of all experience levels.
Don't miss your chance to overcome this common mistake.