Royalty-Free Soul Samples: How To Find Soulful Samples for Your Beats – Quickly!
Looking for some soul samples to give your beats that extra bounce? Check out our ultimate guide to finding perfect soul samples for your tracks!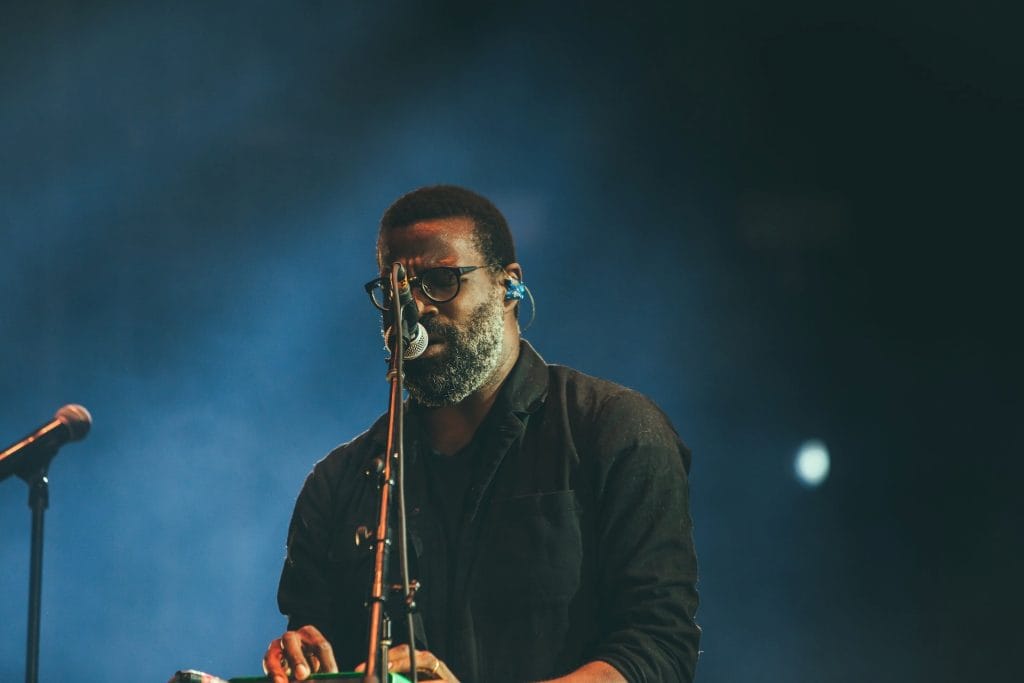 Before you continue, check out Sampling Essentials for a complete guide to sampling. It shows you the fundamental skills you'll need to flip any sample in less time.
Let's continue…
From its roots in the blues and gospel music of the South, to its influence on hip-hop and rap today, Soul music has left an undeniable mark on the music industry.
With their rich history and unique sound, Soul samples have a special way of capturing the listener's ear. From recapturing classic sounds, to innovative use by modern artists, Soul samples are sure to bring something special to any track.
So grab your headphones, put on your dancing shoes, and let's take a journey through the digital crates to hunt for Soul samples.
What is Soul Music?
Soul music is a genre of music that draws heavily from the roots of blues and gospel music. It has an upbeat tempo and soulful rhythms, often featuring powerful vocal performances.
Soul samples have become a staple of today's music industry, with many modern artists like Kanye West and Kendrick Lamar incorporating them into their sound.
Soul samples can range from classic sounds dug up from old crates to more innovative uses in modern tracks. Whether it's for hip-hop or EDM, soul samples are sure to bring something special to any track. No matter what type of music you're producing, there's a soul sample out there that will be perfect for your project.
The Best Royalty Free Soul Samples
Crate digging for soul samples is a fun and rewarding way to find some amazing sounds for your next project.
Digging through old records and tapes can be a great way to uncover some forgotten gems that you won't find anywhere else – perfect for giving your track an extra edge. You might even stumble upon some classic samples from the golden age of hip hop and rap.
But if you're looking for Soul samples you can use without worrying about copyright issues, I recommend getting a royalty free sample pack. With so many different sources and styles of soul samples available online, it can be hard to know where to start your search.
Luckily, there are plenty of great resources for finding high-quality, royalty-free soul samples. Some websites offer collections of pre-cleared samples from a variety of genres and eras. From golden age hip-hop beats to classic Motown riffs, you're sure to find something that speaks to you.
No matter what type of sound you're looking for, there's a soul sample out there waiting to be discovered. So get ready to explore the world of soul samples below.
Detroit Soul
Detroit Soul is a tribute to the great Soul & R&B artists of the '60s and '70s. The Motor City sound has influenced popular music up until today. Thanks to Funk/Soul Brothers and Productions, you can now incorporate classic R&B flavor into your own creations.
Detroit Soul provides live drums, bass, guitars, keyboards, percussion, hand claps, finger snaps and a horn section with multiple instruments. The vibe is from the '60s and '70s but maintains its relevance over time. Check out Detroit Soul for a high quality soulful sound.
1970's Funk and Soul
1970's Funk and Soul features 14 construction kits featuring a range of Funk, Soul, and R&B styles from the 1970s. The instruments used range from electric bass and guitars to organs, clavichords, congas and multiple horn components. Musicians with 40 years' experience in this style of music are featured in different formats, including WAV loops, Apple Loops, REX Loops, and Stylus RMX loop formats.
Soul Jazz
Soul Jazz blends together elements of Jazz, Soul, and R&B as pioneered by artists such as Ramsey Lewis, Les McCann, Eddie Harris, and Herbie Hancock in the 1960s. It can be heard across Boogaloo beats to Blue Note Records' coffee house vibe.
The collection offers 12 construction kits (1.75 GB of WAV files), featuring live drums, acoustic bass, acoustic piano, Rhodes, organ, Jazz guitar, tenor saxophone, trumpet, flute, congas and ambient recordings.
Soul Funk
Soul Funk by Frontline Producer offers a collection of samples covering a variety of Funk. This 5GB+ library includes Bass, Keys, String and Guitar recordings in 24-Bit quality. All loops are interchangeable for a great selection of combinations, and each loop comes in three versions – Full Drums, Overheads and Room with ambience. All content is royalty free.
VIBES Vol 1 – Soul Trax
Soul Trax is an expansive library of royalty-free soul samples reflecting the iconic vibes of a bygone era. The collection features live bass, electric guitars, melodic keys, funky backbeats, acoustic drums, Rhodes keyboards, horns, percussion and Wah-wah pedals to give your productions a classic vintage touch.
The collection features 20 song construction kits with inspiration drawn from Motown Records, Tamla Records, Gordy Records, and other prominent artists. It covers tempos of 90-165 BPM, and contains a range of drum and instrument variations – allowing users to replicate the classic recording style associated with Motown records through double tracking.
Soul Trax contains 2.19 GB of content, including 346 WAV loops, 357 REX2 loops, and 346 Apple loops.
VIBES Vol 2 – Soul Allnighter
Soul Allnighter is the second instalment of the VIBES Series from Loopmasters that features Northern Soul from 1960s Britain. This Collection offers 20 song construction kits containing various classic elements of Northern Soul, such as live drums, organs, vibes, horns, piano, Rhodes, strings, bass and percussion. The content is all carefully mixed and labeled by the original keys for optimal harmonization.
The pack includes WAV files that range in tempo from 114 – 155 BPM and includes elements of Funk, Soul, Downtempo, House, Hiphop and many other genres. The loops are separated into different sections for additional creative uses.
Inside, you'll find 1.92Gb of sounds, including 72 bass loops, 6 synth loops, 44 drum loops, 97 guitar loops, 40 organ loops, 12 vibes loops, 14 horn loops, 10 string loops, 34 percussive loops, 26 piano loops and 12 Rhodes Loops. Additionally, 374 Rex2 Loops are also available in the pack.
Lack of Afro – Soulful Orchestra
Soulful Orchestra, a collection of orchestral arrangements recorded and mixed by Lack of Afro, is 100% royalty free and perfect for creating soulful symphonic tracks. It features a diverse range of instruments, styles and tempos (74-110 BPM) that are perfect for adding melodic vibes to your productions.
Inside you'll find 3.23 GB of material in 24-Bit & 44.1kHz WAV format and Rex2 files, including 564 guitar, bass, drum, piano, organ, percussion and vocal sounds.
Lack Of Afro Presents Analogue Soul
Analogue Soul is a Funk collection of hard-to-find samples with over 1GB of content. It includes 279 loops and 186 one-shot samples at 24-Bit 44.1kHz, featuring classic breaks, keys and organ riffs, bass lines, percussion loops, and multi-samples from an extensive collection.
Users will find 3 Construction Kits, 33 Bass Loops, 87 Drum Breaks, 34 Guitar Loops, 33 B3 Style Loops, 53 Percussion Loops, 11 Piano Loops, 21 Electric Organ Loops,, 4 Clavichord Loops, 109 Drum One Shots, 26 SFX, 284 Rex2 Files and 18 Soft Instruments for Kontakt, Halion, EXS24, Nnxt, and Sfz formats.
Lack Of Afro – Analogue Soul Vol 2
Analogue Soul Volume 2 is an impressive collection of Soul-infused instruments performed in a dazzling production.
The pack provides 100% royalty free samples for users and includes loops of Drums, Bass, Percussion, Vocals and more. Additionally, the Bass parts come with conventional and Double Bass hooks to create undertones, and Drums are recorded in a classic break style. Lastly, the Keys offer warm, buttery tones that add to the organic quality of the recording.
This 1.04GB pack offers a range of content suitable for genres such as Soul, Funk, Jazz, Electronica, Hip Hop, Breaks, House and Downtempo. It contains 177 24-Bit Wav files with 20 Bass Loops, 27 Drum Loops, 97 Music Loops (including various instruments), 33 Percussion Loops, and 209 Rex2 loops, all recorded at tempos between 74-135 BPM by Adam Gibbons and session musicians.
Rare Groove Instrumentals
Loopmasters presents Rare Groove Instrumentals – a collection of melodic loops inspired by early Rare Groove and Soul records. Bill King and Dubmatix bring this sample collection to creators of House, Hip Hop and Soul, with tracks suitable for a variety of uses. All content is royalty free and consists of over 2.5GB.
The collection features grainy pianos, dusty Rhodes keys, rich strings, chunky basses, funky Clavichords, analogue synths, vocals and more. Each WAV file was recorded at 24-Bit & 44.1KHZ, and the loops are categorized into 85 Piano Loops, 52 Organ Loops, 52 Rhodes Loops and so on. All the loops have a tempo range between 60-188 BPM providing something suitable for many genres such as Funk, Neo-Soul, Jazz and more.
Funky Soul Wonderland
Funky Soul Wonderland contains music loops with Rhodes keys, guitar licks, funky bass grooves, drum loops, old school synths and more. It's a perfect addition for producers making Funk, Soul, House and Boom-bap tracks.
The collection was produced by Roman Vishnevskiy (WNDRLND), a sound designer and composer from Ukraine who takes his inspiration from artists such as Earth, Wind & Fire, Bruno Mars and The Weeknd. The collection features high quality 24-Bit WAV loops, one-shots, presets and MIDI files that can be used in any DAW.
Lack Of Afro Presents Organic Soul
Organic Soul is a royalty-free collection of classic and modern Funk & Soul. It includes live recordings of various instruments – horns, guitars, organs, drums, B3 styles, jazzy Rhodes, synths and bass guitars.
This 898 Mb pack contains 11 song ideas that are ideal for Hip Hop, Funk, Soul, House, Cinematic, Jazz and Downtempo productions. It consists of 238 audio files, such as 32 Drum Loops, 41 Guitar Loops, 37 Bass Loops and more. All audio files are in pristine 24-Bit stereo 44.1KHz Wav format with tempos from 95 to 132 BPM.
If you produce any of the music genres indicated, this is a great source for high-quality material.
Lack Of Afro Presents Organic Soul Vol. 2
Lack of Afro is back with Organic Soul Volume 2. It features seven original song ideas for 'digital crate digging' and various audio work like resampling and slicing.
This construction kit includes up to 56 loops with instrumentation such as drum kits, percussion, electric and synth bass, guitars, electric and acoustic pianos, organs, and horns. In every section there are separate files configured for instruments. There are also 197 audio files at 105-130 BPM in 24-Bit stereo WAV format which include 33 drum loops, 25 bass guitar and loops, 38 percussion loops, 41 piano loops, and more.
Notable Artists Using Soul Samples
Soul samples have been used to create some of the most iconic and memorable songs in hip-hop history.
Notable artists like J Dilla and Madlib are known for their creative use of soul samples, digging through dusty old records and tapes to uncover unique sounds that can't be replicated anywhere else. They take these hidden gems from forgotten albums and transform them into something entirely new – a true testament to the power of sampling.
The most popular innovator to use Soul samples is Kanye West. His ability to take classic Soul and Funk records, layer them in an innovative way, and create something entirely new has been an integral part of his production style. His hit single "Touch the Sky" contains a sample from Curtis Mayfield's "Move On Up". The track is a perfect example of Kanye's unique approach to sampling; he takes the italo-disco drums from the original track, pitches them up and adds some additional percussion elements to give it a modern twist. This type of creative reuse is what makes Kanye stand out as one of the most innovative producers today. Whether it's funk, soul or jazz, Kanye always finds a way to make timeless samples sound fresh and exciting.
Kendrick Lamar is another artist that has a rich history of using Soul samples in his music. His production style has been heavily influenced by old-school Funk and Soul records, which he often samples and uses to create something entirely new.
On his 2012 hit single "Swimming Pools (Drank)", Kendrick uses a sample from the track "Funky Worm" by Ohio Players. He takes the original recording and flips it into an infectious hip-hop beat. Kendrick also incorporates soulful sounds on tracks such as "Bi*ch Don't Kill My Vibe" and "The Art of Peer Pressure", where he samples classic records like Isaac Hayes's "Walk On By" and Marvin Gaye's "Trouble Man" respectively. His knack for choosing productions that blend classic Soul with modern rap ensures that each of his songs are sonically unique, making him one of the most interesting artists in hip-hop today.
Conclusion
When it comes to creating soulful beats, there are so many top-tier samples available to get you started. From choir samples to jazz drums, choose the right sound that can help bring your beat to life.
No matter which sample you choose, don't forget that your own personal flair is what makes these classic sounds truly unique. So get creative and have fun.
Avoid This Common Mistake…
The last thing to remember is this:
You can learn all the skills, tactics, and tools in the world…
But nothing will save your beats if you choose the wrong samples.
Too many producers struggle because their sample collection is limited. This causes them to force sounds and tactics that don't work.
Check out Sample Quest for strategies you can use to uncover unique samples online.
These tactics are perfect for producers of all experience levels.
Don't miss your chance to overcome this common mistake.