Please check your inbox in the next 5 minutes for access to your download.
In the meantime, don't miss this special message…
There's Just ONE More Step to ELIMINATING Beat Block FOR GOOD…
Congratulations!
You've just taken the first step towards unlocking your beatmaking potential.
But if you want to completely eliminate beat block for good, then you'll want to pay attention…
The biggest roadblock stopping you from making incredible beats every day has NOTHING to do with your skills…
In fact, the problem starts before you ever open your DAW.
So, what is it?
Access to samples.
Think about it:
The number of samples you have is a bottleneck for your creativity.
Without enough samples, you'll either struggle to get started, or you'll have to disrupt your flow to hunt them.
What you need is a stash of samples that you can draw from whenever you need inspiration.
But how?
You have two choices…
Either you spend a few weeks searching for samples that are good enough to add to your library… and refresh your library month after month…
Or you can spend a few minutes downloading a massive stash of samples that will cover your needs for YEARS.
For a limited time, my friends at AngelicVibes are giving a massive bundle of samples at an insane discount.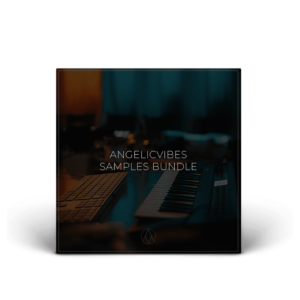 All you have to do is purchase it once, and you'll continue to get new samples added to the bundle.
This means you'll never have to worry about beat block again.