The Best Orchestral VST: Ultimate Review
In this roundup, we review the best orchestral VSTs available on the market today.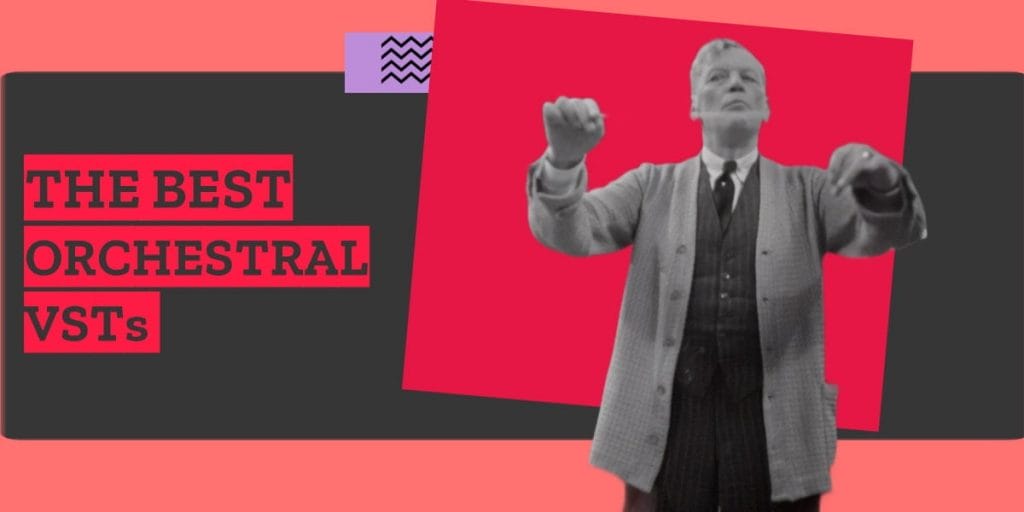 Before you continue, check out Sampling Essentials for a complete guide to sampling. It shows you the fundamental skills you'll need to flip any sample in less time.
Let's continue…
These days, choosing your music software is just as important as choosing your DAW because you're committing to learning its features and idiosyncrasies. You might think that there aren't enough differences in software vendors' offerings on the surface, but choosing the right orchestral VST for you requires quite a bit of consideration.
In this article, we're going to take a look at the best orchestral VSTs on the market today and evaluate them with the sample-based producer in mind.
How We Selected the Best Orchestral VST
Whether you're a generalist music producer or an enthusiastic orchestral music specialist, finding the perfect orchestral VST is a difficult task. Many of the software vendors offer music samples for you to evaluate the quality of the samples; however, the ease of use of the software and its workflow are also important to consider.
When it comes to sample quality, we played the recordings on multiple sources and volumes, noting the audio fidelity, especially at extreme pitches and volumes. During your own evaluation, we recommend playing the samples with a focus on timbre, smoothness and realism as you adjust the pitch and volume. The instruments must be impeccably clear even at full blast.
The next thing we evaluated was the speed of the software engine. In many cases the speed of the software is determined by the memory capacity of your machine. So, to avoid a slow-loading instrument, consider the minimum requirements of the VST. Additionally, we preferred the software instruments that were user-friendly. This means that the VSTs with great user-interfaces and simple navigation ranked higher in our evaluation.
Be sure to choose an instrument with enough instruments and samples. In our testing, a 50 GB sound library for the orchestral VST would be fine for a home studio.
With over a dozen brands of orchestral VSTs in the market today, selecting your dream instrument is a real chore. So, to help you quickly make an informed decision, we have created an in-depth guide of some of the best orchestral VSTs in the market.
1. Native Instruments Komplete 13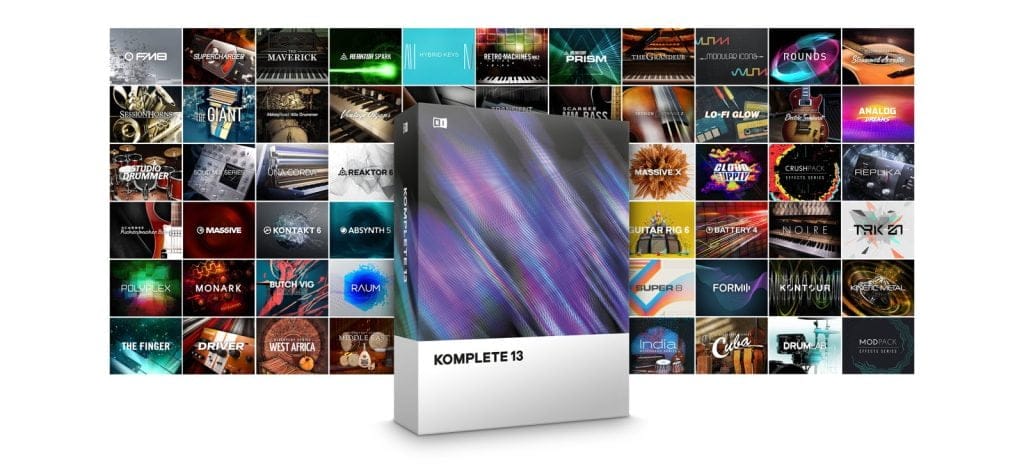 Willing to invest in an all-in-one solution? Well, Native Instruments' Komplete 13 is arguably the best orchestral VST pack in the market. Loaded with plenty of orchestral instruments and more, this instrument is ideal for the jack-of-all trades producer.
Native Instruments' Komplete 13 comes with a huge storage capacity of about 200GB which houses more than 13000 different sounds. Inside, you will also find a 45 product pack which includes additional software like UNA Corda, Strummed Acoustic, Reactor 6, Replika and many more. If you're looking for more than just orchestral samples, Komplete 13 offers the most value on this list.
Pros
A 200GB storage capacity of samples, sounds, and audio products
Compatible with Mac and Windows systems
A ton of digital applications and virtual instruments
Cons
Quite expensive ($599)
Might be overwhelming for a beginner
2. Miroslav Philharmonik Orchestra
First on the list is the Miroslav Philharmonik 2, one of the best orchestral VSTs available in the market. This powerhouse instrument comes packed with a large audio capacity (55 GB) worth of samples, data and loops. The library also features Miroslav Vitous' breathtaking recordings of sounds and music performances by the Czech Philharmonik Orchestra at the famous Dvorak Symphony Hall. These legendary recordings give you quality samples enabling you to reproduce world-class orchestral sounds in your music.
Its unique multi-timbral workstations (16 in total) incorporates an array of carefully laid out instruments. The collection includes wind instruments, brass, and string. As for the user interface, the Philharmonik Orchestra VST features a top-notch layout, including easy to navigate menus enabling you to locate every sound quickly.
The package includes a 34 classical DSP effect, 4 master effects, 4 insert effects for every instrument and patented ultra-quality reverb effects. With both the VST/DAW and standalone programs installed, you also enjoy the benefit of choosing how to play your instrument.
Pros
55 gigabytes loaded with samples
Easy to download the software- Direct digital download
A large Variety of master and individual effects
Compatible with the DAWs, VSTs, and Standalone application
Cons
Quite Expensive if you are on a tight budget ($529)
3. Garritan Instant Orchestra
If you are looking for the best value for the price you're paying, be sure to consider this pack from Garritan. The software comes at an incredibly low price that should fit most budgets. Garritan Instant Orchestra is well regarded among music enthusiasts and boasts an authentic sample library.
Garritan is designed with an extensive choice of instruments which include strings, bass-octave tones, strings overlays and big hits. It also comes packed with additional sounds including ethereal textures, wild overlays, mega-hits, chaotic whirls, spooky wind textures, super-lush strings, slivery choirs, light glassy, harps, low-octave rumblings, glissandi, bombastic brass sections and chord clusters. Finally, Garritan also comes with an integrated ARIA player saving you from spending on a separate sample player.
Pros
Compatible with the VSTs and other systems like windows (Ableton) and Mac (Logic Pro X)
Easy to use with the USB and MIDI hardware and software
User-friendly interfaces
High-quality audio clips and samples
Comparatively cheap ($179.95)
Cons
A restricted number of samples
Not compatible with Adobe Audition
4. Ivory II
Looking for the ultimate piano VST for your orchestral production? Well, Ivory II by Steinway and Sons may be just what you need.
Ivory II provides high fidelity piano sounds. It features 18 high-velocity levels (for each piano), sensational string resonance, a pedal noise feature, timbre shifting, a lid position, a half pedalling function, a set of tuning tables and synth layers. With the above features and a 49GB memory full of memorable samples, this instrument will transform your music. Ivory II also features Harmonic Resonance Modelling, a feature that ensures authenticity in your final product.
This VST also features timbre shifting, Parametric EQ settings and other syntax control layers, and is the top choice if you rely heavily on authentic piano samples.
Pros
Compatible with both Windows and Mac computers (32-64-bit settings)
49 GB core memory for sample storage.
A wide variety of EQ options, synth, pedal noise features, and filters.
Cons
Limited to only piano-related samples.
5. Vienna Symphonic Library
If you are looking for flexibility in terms of your sample library's authenticity, the Vienna Symphonic Library is a good choice. Because of its pure samples (without additives) you will be able to customize your instruments to your heart's content. While most orchestral VSTs adopt a modern sound, the Vienna Symphonic Library has maintained its classic approach to orchestral instrument reproduction, making it a staple in the music industry.
But when it comes to its software, this instrument is completely modernized, coming with a sample library capacity of about 40GB, fully loaded with meticulously selected classical samples. It contains 28 instruments which include brass, percussion, strings, woodwinds and pianos. The software also allows you to play as an ensemble or a solo, so you can experiment with different styles in your production.
The highlight of the Vienna Symphonic Library is its string section because it is uniquely built to excel in creating legato performances. It also features an algorithmic programming feature that enables real note transition that produces unique melodies.
Pros
Utilizes the AX, VST, RTAS and AU formats.
40GB storage memory
Cons
Limited samples
Lacks special effects
Verdict: Which is the best orchestral VST?
With so many options available, it can be quite difficult to choose which is universally the best orchestral VST. However, to make decision simpler, start with your own requirements. What is your budget? What is most important to you, audio quality or the sheer number of variety in sounds? Also, consider the purpose of the instrument. Are you purchasing an orchestral VST for professional recording or to use at your private studio? And finally, what genre of music do you intend to produce? Some orchestral VSTs are specifically designed for a specific genre of music while others are built multipurpose. After answering the above questions for yourself, the choice becomes much easier.
To summarize, here are our recommendations:
If you specialize in orchestral music production, you should consider the Philharmonik Orchestra, the Vienna Symphonic Library, or the Garritan Instant Orchestra. These choices provide a range for all budgets, and are incredibly versatile.
However, Synthogy's Ivory II is the best choice if you primarily compose piano pieces within larger orchestra productions.
Finally, if you want a tool that serves multiple purposes for your home studio, you should consider Native Instruments' Komplete 13. This will give you the most variety without compromising on the music quality.
If you're still unsure, a beginner, or on a low budget, Garritan Instant Orchestra might be the best orchestral VST available. This tool fits into any budget at $179.95 and is loaded with all the necessary features to produce great orchestral music.
Avoid This Common Mistake…
The last thing to remember is this:
You can learn all the skills, tactics, and tools in the world…
But nothing will save your beats if you choose the wrong samples.
Too many producers struggle because their sample collection is limited. This causes them to force sounds and tactics that don't work.
Check out Sample Quest for strategies you can use to uncover unique samples online.
These tactics are perfect for producers of all experience levels.
Don't miss your chance to overcome this common mistake.