The Best Sampling Software For Hip Hop Production
Choosing the right sampling software is critical to your success as a producer. In this article, I'll show you how to choose the best sampling software based on your production style.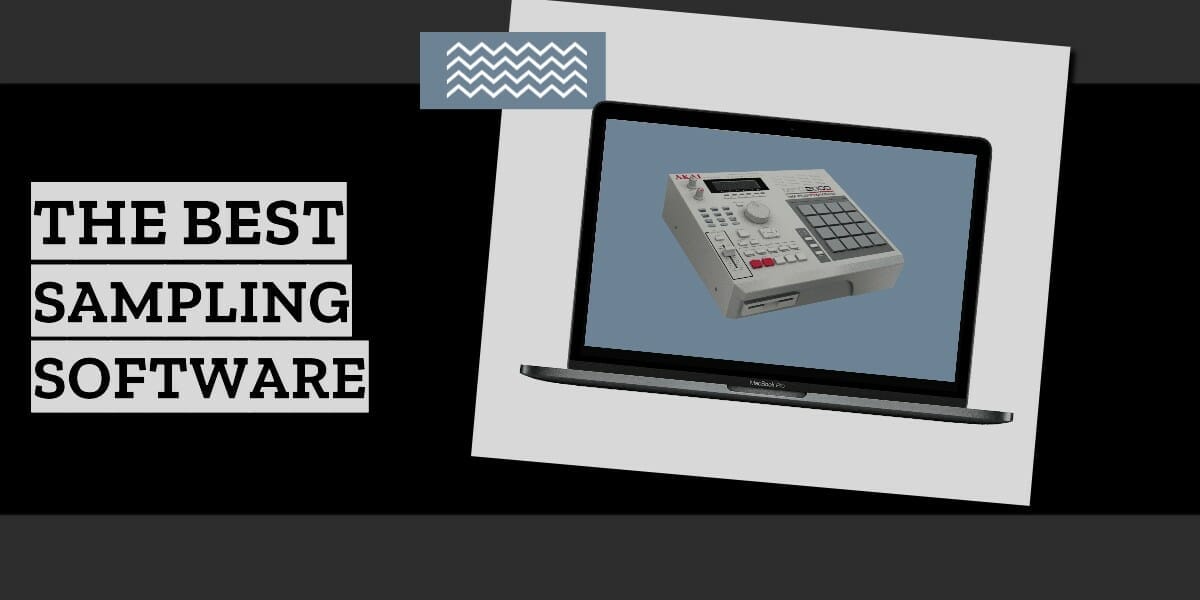 Before you continue, check out Sampling Essentials for a complete guide to sampling. It shows you the fundamental skills you'll need to flip any sample in less time.
Let's continue…
Picking the best sampling software comes down to your production style and preferences.
But with so many different options on the market, it's not easy to decide which one is best…
So in this post, we'll take a look at some of the most popular sampling tools and help you decide which one is right for you.
Choosing the best sampling plugin
Before you dive into the list below, it's important that you decide exactly what you're looking for in a sampler instrument.
Each plugin has its own pros and cons that either make it a perfect fit for some, or completely useless for others.
For instance, if you produce hip-hop, then you might prioritize a sampler that's proficient at slicing audio. If you produce orchestral film scores, then you might want a sampler with an extensive sample library. Or if you produce EDM, then you might prefer a sampler with powerful sound design features.
Ultimately, the best sampling plugin depends on the type of music you make. But to make things simple, I've broken down the best sampling software into three main categories: samplers for slicing, samplers for advanced sound design, and samplers with extensive sample libraries.
The rest of this post will show you the best options for each category.
Samplers that excel at chopping samples
If you're a beat maker or hip-hop producer, then you're probably familiar with the concept of "flipping samples". It's the process of slicing a longer piece of audio into smaller slices, and rearranging them into something new.
The best way to accomplish this style of production is to use a sampling instrument that chops samples. One of the most important considerations for an audio slicing plugin is its ability to auto-slice and time stretch.
Let's take a closer look at the best options available right now.
Sample by Serato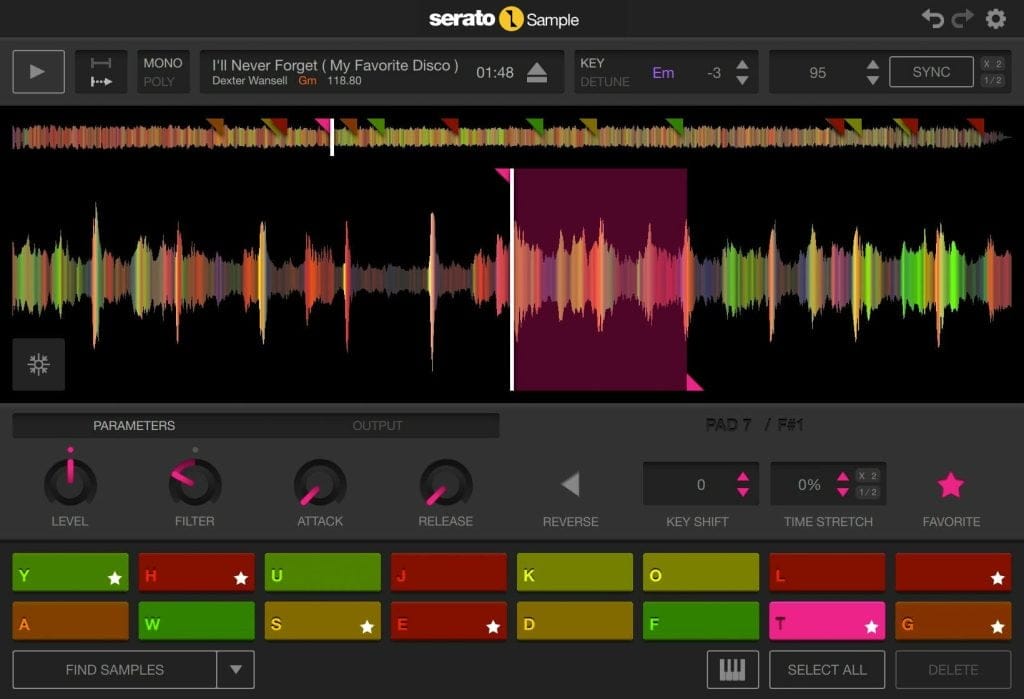 If you need to chop up longer samples, the best software for the job is undoubtedly Sample by Serato.
Sample is a lightweight plugin that makes it easy to slice longer audio. Instead of scrubbing through a 4-minute track to find samples, this plugin will find the best slices at the click of a button.
When we reviewed Sample, we were amazed by how easy it automatically stretched the audio to match the tempo of our project. It also made it very easy to change the pitch of each slice.
In addition to the auto-slicing feature, Sample also provides basic sampling functions for each slice, including Level, Filter, Shift, Stretch, Attack and Release, and Reverse playback.
If you're looking to create traditional hip-hop, or you plan to chop full songs, you should try Sample. It has highly accurate time stretching and tempo syncing abilities, and it speeds up your workflow so you start playing your samples within seconds.
Initial Slice by Initial Audio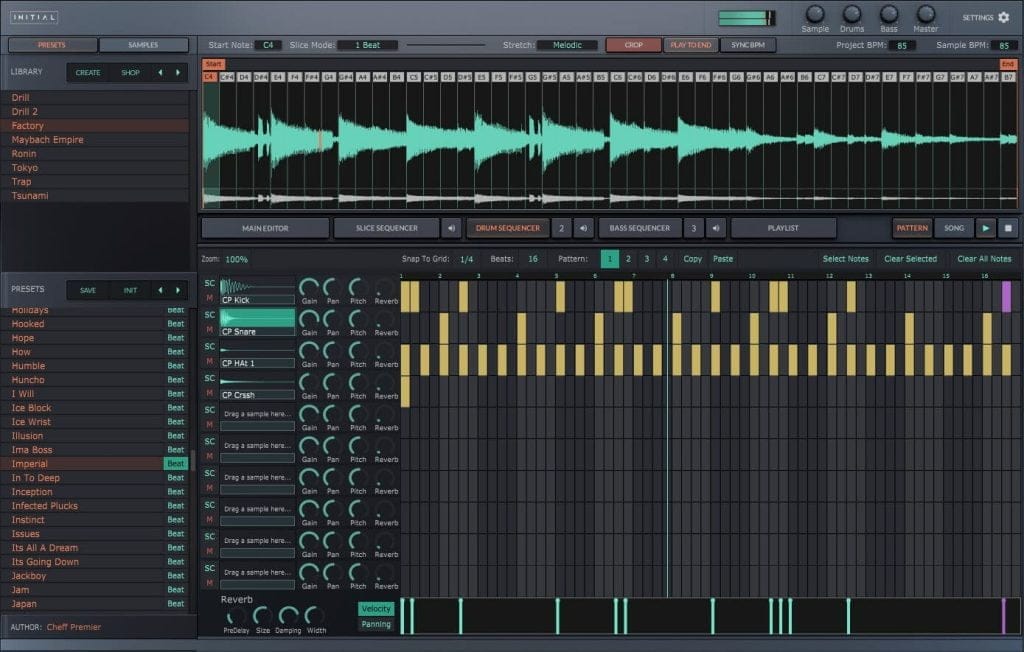 Initial Slice is a sampling plugin that can be used as a standalone software. This plugin features a robust step sequencer, and is perfect for producers who want to sample without relying on a separate DAW.
The Main Editor features all of the essential sampling features, like slicing, timestretching, pitchshifting, looping, reversing and gating your samples.
But the biggest reason to use Initial Slice is its versatile step sequencer. It has different modes for the different types of arrangements you might need. It includes a built in slice sequencer, drum sequencer, bass sequencer, and a Playlist for creating quick arrangements.
Initial Slice is the only sampler on this list that supports standalone usage. So if you like the idea of slicing and arranging your samples in a single interface, or you don't want to restrict yourself to a single DAW, then Initial Slice is a good choice. It has all the features you need to slice samples, and it gives you everything you need to create beats in a single workspace.
Momentum by Big Fish Audio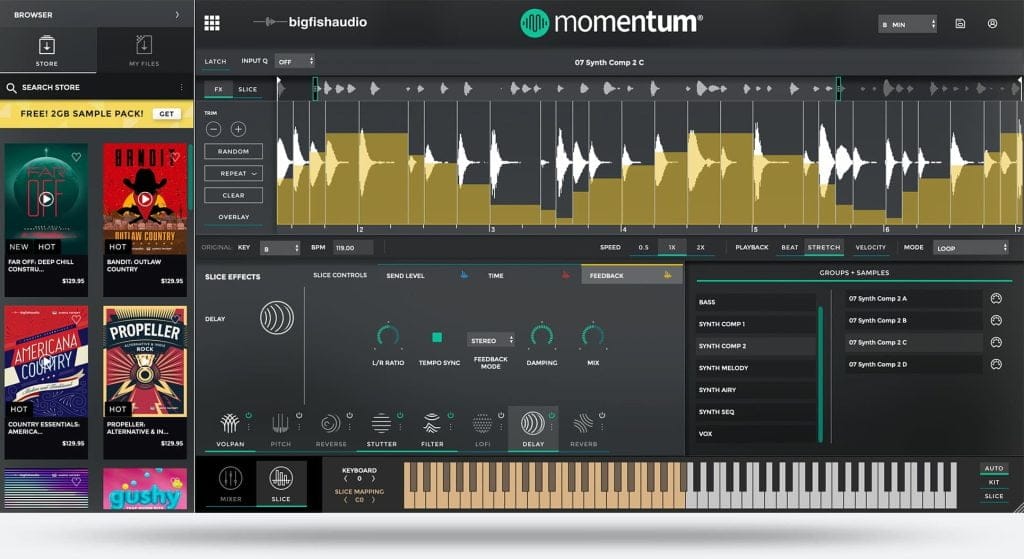 Momentum by Big Fish audio is a flexible sampler that is ideal for slicing loops.
It allows you to import samples and slice them based on your project tempo. You can also import loops from the Big Fish Audio sample library, which is convenient if you can't be bothered to find your own.
Once you've added your samples to Momentum, you can slice, stretch, change the key, rearrange, and compose from multiple samples and sources.
What's great about Momentum is that you get complete control over each slice. You can alter your slices individually with effects like pitch, stutter, delay, reverse, and more.
If you mostly sample loops, and you want a sampler with the best loop editing experience, I recommend you try Momentum.
Samplers with the biggest libraries
Next, we'll take a look at the best sampling software that supports additional sample libraries.
Sampling software in this category are ideal if you want access to a variety of instruments. The most important consideration for this category of samplers is their support for customizing the included sounds, and an ability to build your own libraries.
Let's take a look at the most popular option for producers who want access to the best modelled virtual instruments.
Kontakt by Native Instruments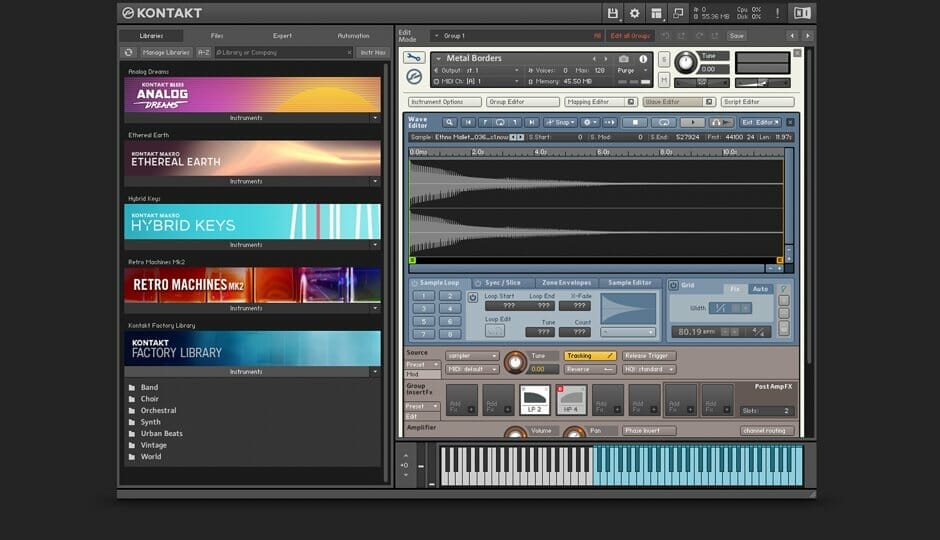 Kontakt is the most versatile sampler that also offers the widest range of sample libraries. It comes bundled with Native Instruments' Komplete series, and is the most expensive option we've review so far.
With Kontakt, you can find sample libraries for anything from acoustic instruments to electronic sounds, or percussion instruments to voice. There's also support for third-party sample libraries, so you can find virtually anything you'll ever need.
You can also use Kontakt to create your own sample libraries, as well as edit and tweak sounds that you've already sampled. Kontakt also has a range of effects and tools that you can use to customize your samples, for adding depth and character.
While Kontakt may be a bit complicated to learn, it offers a lot of features that make it worthwhile.
Overall, I recommend Kontakt to producers who are looking for an advanced sampler, and who also want access to the widest variety of samples.
Samplers with elite sound design capabilities
The final category of software samplers is for producers who value sound design. If you want to make your samples completely unique, and even layer them with synthesizers, then this category is for you.
What's interesting about this category of sampling software is that it's constantly evolving. Most of this technology has only been possible for a short time, and audio software companies are still coming up with new innovations.
Let's start with one of the most established sampler's for creative sound design.
Iris 2 by Izotope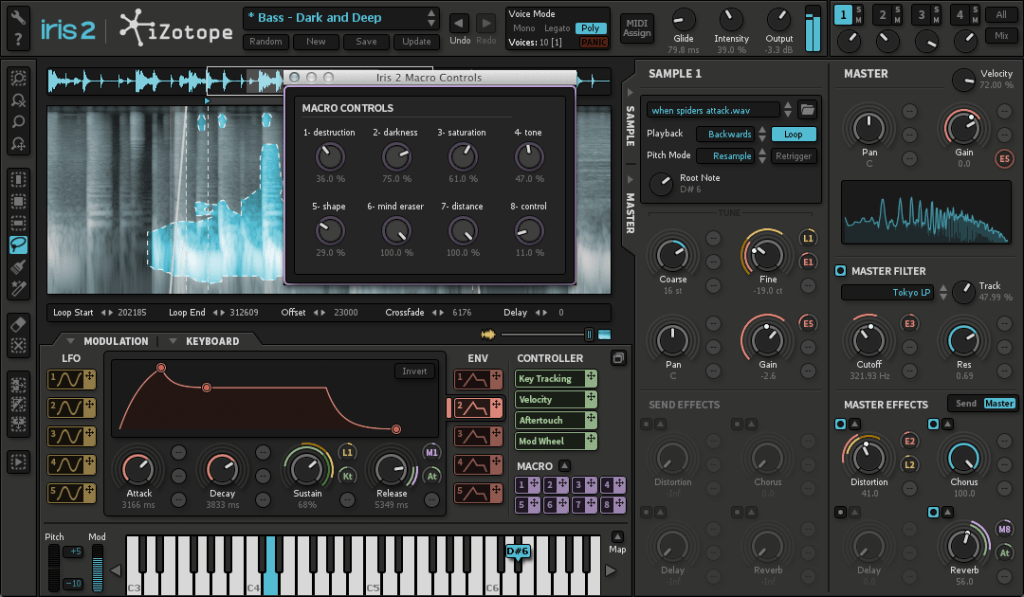 Iris is a powerful plugin that combines the benefits of a sampler and a synthesizer. What makes it unique is its spectrographic approach to sample manipulation.
Where most sampling plugins allow you to manipulate the sound using knobs and sliders, Iris lets you customize your samples visually. The spectral editor lets you "paint" portions of the frequency spectrum over time, giving you a new way to evolve long sounds.
Iris also includes additional effects for advanced sound design without using other plugins. You can apply choruses, distortion, delays and reverbs to create the exact sound you want.
This is a great option for producers who like to experiment with their sound design. You can spend hours tweaking a single sample to create incredibly unique textures.
Falcon by UVI

Falcon is another combination of a sampler and synthesizer with a powerful sampling engine.
It includes seven sampler modes: a 'classic' sampling mode, 'scrub', slicing, two 'stretch' modes and two granular modes.
It also includes an events feature that allows you to automate the playback of your samples with arps, chord triggers, strum patterns and more.
This makes Falcon one of the most complete sampling software on this list because it's not only good for experimental sound design, but it can also help you slice and model real instruments too.
Falcon is also the most powerful software on this list. While other sampling plugins (like Iris 2) boast the ability to create multiple parts for layering samples, Falcon offers unlimited parts!
And there's much more that Falcon can do. But it also comes at a price…
Falcon has a much steeper learning curve than the other options on this list, and it also comes with a bigger price tag.
I would only recommend Falcon to experienced producers who will actually use the powerful features available in this plugin. Otherwise you'll spend too much time digging through the features than actually making music.
Final Thoughts
So which sampling software is best for you? Like I said, it comes down to which features you need the most.
I recommend you try the ones that fit the style of music you make, and narrow your choices based on what feels right for you. There's no one-size-fits-all solution when it comes to making music, and what works for you will be different from the next person.
I hope this article helps you find the best virtual sampler for your needs. Be sure to check out our newsletter to stay on top of the latest sampling trends and tutorials.
Avoid This Common Mistake…
The last thing to remember is this:
You can learn all the skills, tactics, and tools in the world…
But nothing will save your beats if you choose the wrong samples.
Too many producers struggle because their sample collection is limited. This causes them to force sounds and tactics that don't work.
Check out Sample Quest for strategies you can use to uncover unique samples online.
These tactics are perfect for producers of all experience levels.
Don't miss your chance to overcome this common mistake.