The Best Free Sampler VSTs For Every Music Producer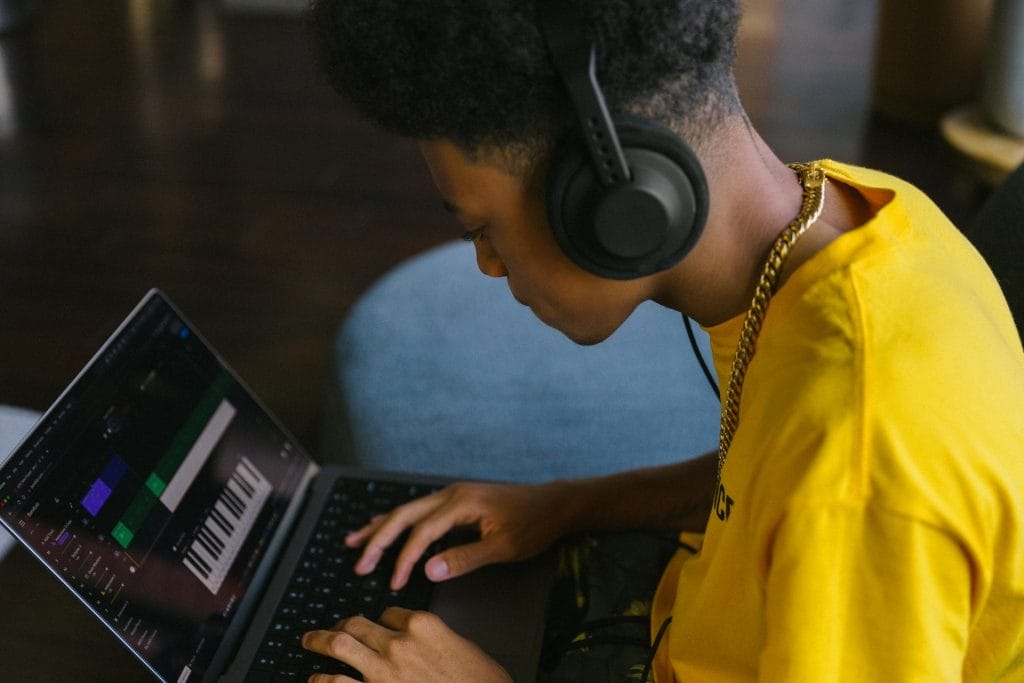 Do you want to make your productions sound as professional as possible – even though you're working with limited funds? Then look no further!
In this blog post, we'll guide you through the best free sampler VSTs available for music production. From vintage drum machines to modern digital components, we cover it all – and best of all, none of them cost a penny!
So let's dive in, and learn how to find great sample-based tools without breaking the bank.
Also, check this free training for the secret to picking the perfect samples. (Ignoring this lesson can waste hours and ruin your beats.)
Choosing the Right Sampler VST for Your Needs
Choosing the right sampler VST for your needs will make all the difference in your music productions. Different plugins offer different features and capabilities, so it's important to know what you're looking for before you start searching.
First of all, consider what kind of sound you want to achieve with your samples. Do you need a more analog-sounding plugin, or something more modern? Are you producing beats from scratch, or do you just need some extra layers to enhance existing sounds? Knowing the type of sound you want ahead of time can help narrow down your choices.
When it comes to features, think about how much control over your samples and sounds you need. Some plugins have intuitive editing tools that make it easy to manipulate individual sounds, while others offer more comprehensive sampling and sound design capabilities.
Now let's take a look at some of the best free sampler VSTs available today.
Soundpaint
Soundpaint is a powerful multi-sampler instrument that offers a wide range of features and customization options for sound design.
One of the key strengths of Soundpaint is its ability to emulate real instruments and generate abstract soundscapes. Whether you're looking to recreate the timbre of a classical instrument or create otherworldly sonic textures, this plugin can deliver.
The free version of Soundpaint comes with a free instrument, the 1928 Steinway. You can also purchase additional instruments from them directly for various prices.
Even better, Soundpaint includes the ability to import and use your own samples. This allows you to bring your own unique sound collections into the plugin and integrate them seamlessly with the provided presets and tools.
The interface of Soundpaint is designed with simplicity and modularity in mind. It consists of two sound generators and two racks for modifiers, allowing you to sculpt and shape sounds with precision. By manipulating parameters such as voicing, attack, decay, sustain, and release, you can finely tune the characteristics of each sound part.
If you're looking for a free sampler that emulates real instruments, then check out Soundpaint for the best experience.
TX16Wx Software Sampler
The TX16Wx Software Sampler is a powerful, feature-packed virtual sampling tool, capable of recreating the classic analog sounds that producers and musicians need. This creative VST also includes multiple features for controlling the sound design of your sample library.
In addition to realtime parameter adjustments and unlimited undo/redo, you can also enjoy up to 32 audio outputs. That's enough to make any music producer drool! The onboard effects are easy to use – even for those just starting out with sampling – and include EQ, Delay, Reverb and more. You can save your settings as presets or automate parameters for further customization options. All in all, this free VST is one of the most versatile on the market!
Independence by Magix
Independence by Magix is one of the best free sampler VSTs on the market and a must-have for any music producer.
This powerful software comes with a massive library of samples, loops, instruments and effects – all wrapped up into one intuitive interface. Independence was built for live performance, meaning you can easily trigger sounds direct from your MIDI controller or keyboard.
The integration with other Magix products such as their audio editor, Sequoia and Vandal guitar plug-ins help to extend its capabilities even further. With simple drag-and-drop features and unlimited simultaneous undo, it's one of the most comprehensive free samplers available to producers today.
Momentum by Big Fish Audio
Momentum is an amazing sample-based VST from Big Fish Audio, featuring over 3GB of high-quality samples. It's made for the modern producer who needs to quickly cook up some beats or drop in some effects.
The core of Momentum is its library of 50+ kits, including a huge range of analog and digital drum sounds as well as one-shots, loops and transitions. It also features built-in effects like EQ, tape saturation, bitcrusher and modulation – meaning you have all the flexibility you need right at your fingertips.
And best of all, Momentum is totally free – ensuring that music producers on any budget can access their sound library and get creative!
Poise by One Small Clue
When it comes to free VSTs, you can't go wrong with Poise by One Small Clue. This powerful sampler produces professional-quality results that rivals some of the most expensive tools on the market. It's ideal for digital producers and bedroom musicians alike, boasting a beautiful interface that merges simplicity and functionality in equal measure.
This software is a great choice for creating beats from scratch. Its drag-and-drop sample loading capabilities make adding samples to your composition easy, while its intuitive editing tools provide you with a wealth of creative possibilities. In addition, FX sequencing lets you quickly craft intricate rhythms and patterns, glitching up sounds as you go.
The graphical user interface is simple yet efficient – it's not photo realistic but it'll definitely satisfy the needs of any artist. Poise has been created with the producer in mind so you can trust that the tools are laid out in a logical way. You can download Poise as either a 32-bit or 64-bit Windows VST so you can start producing right away!
Grace by One Small Clue
If you're looking to add some classic analog sounds to your productions, then Grace VST – created by One Small Clue – is a must-have. This powerful sampler can recreate the distortion and grit of vintage hardware synthesizers, giving your tracks that special something.
The interface itself has been simplified, making it easy and fast to edit individual sounds or entire instrument patches. And with over 54 presets already included in the library, you can use this plugin straight out of the box! This makes great for producers on a budget who want to add quality samples quickly and easily.
Decent Sampler Plugin
Decent Sampler Plugin is an decent, easy to use plugin with great sound quality. It's perfect for sampling your music and creating entire tracks that have a professional sound.
With its sample layers, sample slots, control parameters and pitch envelope, it has all the features you need to create unique samples and sounds. You can even adjust the sample rate and editable samples for even more flexibility in your production.
Plus, with its built-in sound library, it's easier than ever to find the perfect sample for whatever you're working on. If you're looking for a sampler plugin that is simple yet powerful, Decent Sampler Plugin is definitely worth checking out!
Sitala by Decomposer
Sitala is a free and open-source drum plugin created by Decomposer. It's lightweight, simple to use and boasts a clean interface that makes it suitable for beginners.
It comes packed with a wide range of filters per voice, audio samples and sample loading, as well as control pads for sound sculpting. It also has a built-in file browser that helps you find the perfect samples to use in your production.
If you're looking for a powerful but easy-to-use sampler plugin, then Sitala by Decomposer should definitely be on your list! With its intuitive interface and comprehensive feature set, you'll have no problem creating unique sounds or finding the perfect sample to use in your tracks.
Wrapping Up
Choosing the right VST plugins can be a daunting task, but I hope this guide has helped you narrow down your options. It's important to remember that although free options exist, using paid sampling software will truly make your tracks shine.
I encourage you to take advantage of free trials and discounts when available so that you can discover the best combination of tools for the projects you create. With these options, downloading one or two more tailored plugins can make all the difference in performance and sound quality.
Avoid This Common Mistake…
The last thing to remember is this:
You can learn all the skills, tactics, and tools in the world…
But nothing will save your beats if you choose the wrong samples.
Too many producers struggle because they don't know how to identify the right samples. This causes them to force sounds that don't belong.
That's why it's crucial to learn sample selection.
But there's still one small problem…
How do you know which samples to choose?
Watch this training for a simple strategy that detects the perfect samples in 30 seconds or less.
It's perfect for sample-based producers of all experience levels.
Don't miss your chance to overcome this common mistake.