The Best Sources of Public Domain Music to Sample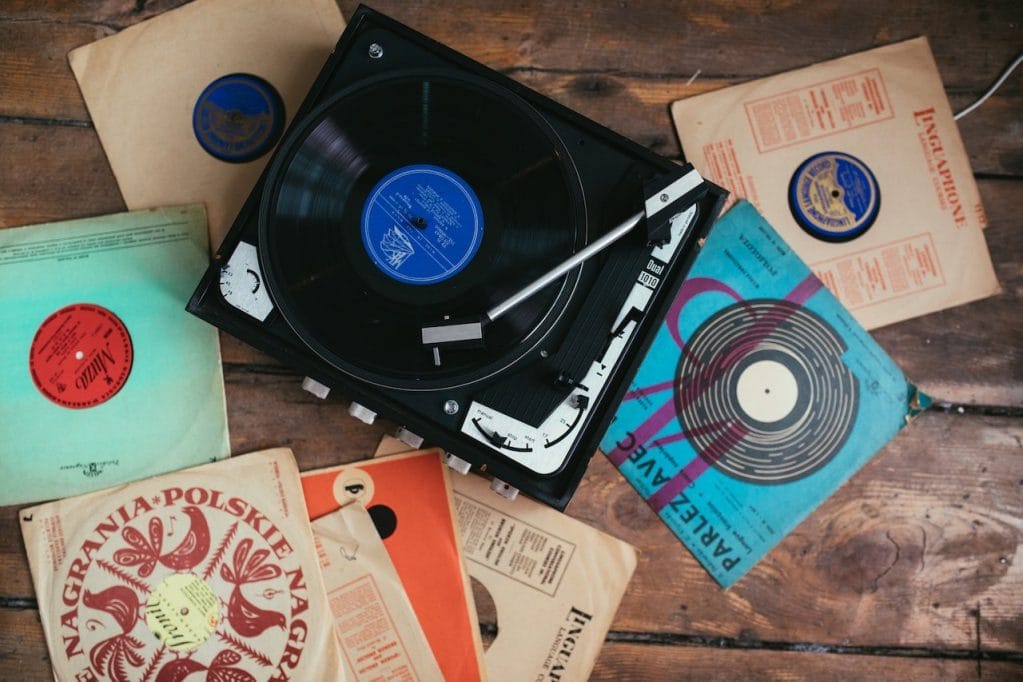 Public domain music samples are a great way to add character to your project for free.
In this article, I'll show you some of the best websites to find public domain music and copyright free samples.
Also, check this free training for the secret to picking the perfect samples. (Ignoring this lesson can waste hours and ruin your beats.)
What is public domain music?
Public domain music comes from old songs and songs that are no longer protected by copyright laws.
Since the music itself is no longer owned by someone else, you can use it however you'd like without fear of legal action. However, be careful when searching for public domain music – many sites charge money for what they label as public domain music, but may actually not be.
There are plenty of sites that offer legitimate public domain music, so keep reading to see which ones you like!
Citizen DJ
Although this site is relatively new, Citizen DJ has already made a big impact on the world of music. This site allows users to find free-to-use sounds from the Library of Congress.
Users can choose from a variety of sounds and music available in the public domain. Once you find something you like, you can download it and use it in your projects.
Browsing the library is easy! Citizen DJ is organized by collections that you can preview on the site.
Most of the content available on Citizen DJ is from the early 20th century, but you might find some gems if you're willing to dig.
YouTube
While YouTube has several issues regarding copyright, it is a great resource for finding free music. You just have to know where and how to look.
YouTube allows users to add a soundtrack to their videos, which can be downloaded and used for projects. These videos can be found by searching keywords in the search bar, and filtering by "Creative Commons."
Various genres can be found, and you can search for specific music using your desired keywords.
The problem with using YouTube for public domain music is that many people upload fake copies of songs. It is important to check the number of views and comments on the video to see if people have noticed it being used elsewhere.
Dig CC Mixter
CC Mixter is a file sharing service by Creative Commons.
It allows musicians to upload their sounds to the platform so that other creators can use them royalty free. All users have to do is search Dig CC Mixter for their preferred sounds and license.
This service offers three different licenses, and all of them allow users to repurpose them in their creative work without copyright.
Dig CC Mixter includes advanced search features for finding sounds based on different tags, moods and genres. It's the perfect service for producers who don't want to worry about licensing when publishing their music.
Looperman
Looperman is a website dedicated exclusively to providing users with public domain music samples. The site has a strong user base, with many active members that help each other and support each other's work.
Looperman is organized by genres, with many sub-genres within each. If you are looking for a specific kind of sample, like classical or jazz, then you are set!
The website has a free account option that allows you to download loops for free. There are also forums that allow you to interact with other members of the community.
The only restriction is the types of samples you will find. Users are limited to uploading loops rather than full tracks. But since this service is free, it's a small price to pay for quality samples.
This is definitely one of the best places to find public domain music samples, whether for your own projects or for your job.
Sample Swap
Another database of public domain music and samples is Sample Swap.
Sample Swap features over 19,000 free sounds including drum beats and loops, one-shots, drum kits, sound effects, instrument sounds, vocal samples, acapellas, and melodic loops.
The database is organized by category, and there's also a search function that allows you to find samples by keyword.
The site requires a free account to download, and they also allow you to download the entire database as a single file for a one-time fee.
Musopen
Musopen is a great resource for finding music samples in the public domain. This site has a huge library of music that you can use in your projects without any legal concerns. All of the music on this site is licensed in Creative Commons Zero meaning you can use it however you want, even commercially.
The only issue with Musopen is that most of the songs are classical. This content may not fit with some projects but could be perfect for others! Just be aware of what type of music fits your project before choosing Musopen as a source.
Free Sound
FreeSound.org is another crowd-sharing resource for finding public domain music samples.
All of the sounds are free to use, but the sounds are not very well organized and it's difficult to find what you need. However, there's a search function you can use to filter your results.
Just remember to credit the creator whenever possible. This is a great way to encourage them to share more great content!
Start hunting music samples in the public domain
Public domain music is a great resource for anyone looking for free music samples. There are a lot of websites that offer public domain music, some more reputable than others.
It is important to check the validity of the music on the sites you visit to save yourself the trouble of finding bad music that could damage your song.
This is done by checking if the site has a list of music that has been verified as public domain and checking if the artist or song in question has died.
Avoid This Common Mistake…
The last thing to remember is this:
You can learn all the skills, tactics, and tools in the world…
But nothing will save your beats if you choose the wrong samples.
Too many producers struggle because they don't know how to identify the right samples. This causes them to force sounds that don't belong.
That's why it's crucial to learn sample selection.
But there's still one small problem…
How do you know which samples to choose?
Watch this training for a simple strategy that detects the perfect samples in 30 seconds or less.
It's perfect for sample-based producers of all experience levels.
Don't miss your chance to overcome this common mistake.